Welcome!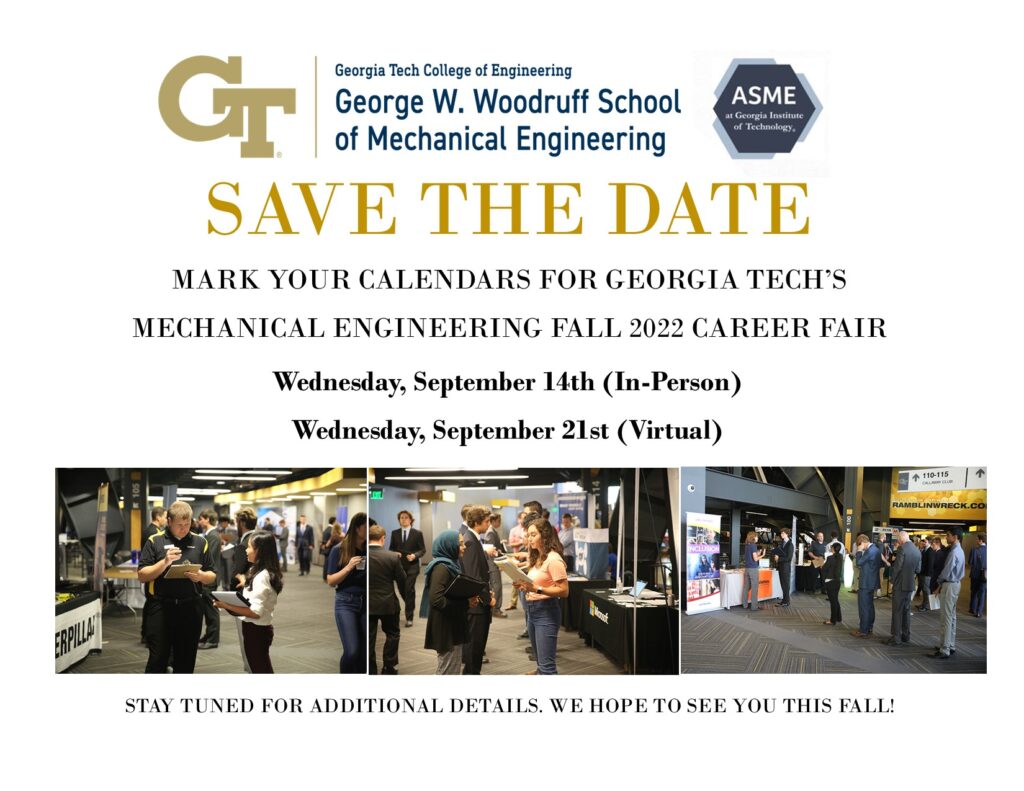 ---
About Us:
The American Society of Mechanical Engineers (ASME) at Georgia Tech is a dedicated student-run organization that promotes and creates opportunities for professional development for Mechanical Engineering students. To do so, our organization hosts a variety of events from weekly meetings with world-renowned companies and professors to annual Mechanical Engineering career fairs and networking events with our industry partners.
ASME at Georgia Tech is committed to following guidelines set by the school and will be conducting all events in an online format for the Fall semester. This includes our Weekly Meetings and the Fall Career Fair.
Connect with us on Instagram: @asme_georgiatech
If you are a student interested in being a part of ASME@Georgia Tech, please join our organization on CampusLabs to receive our weekly newsletters, exclusive opportunities, and information regarding career fairs.