Fall 2023 Career Fair
Fall 2023 Companies
Follow the link below to view more information about the attending companies.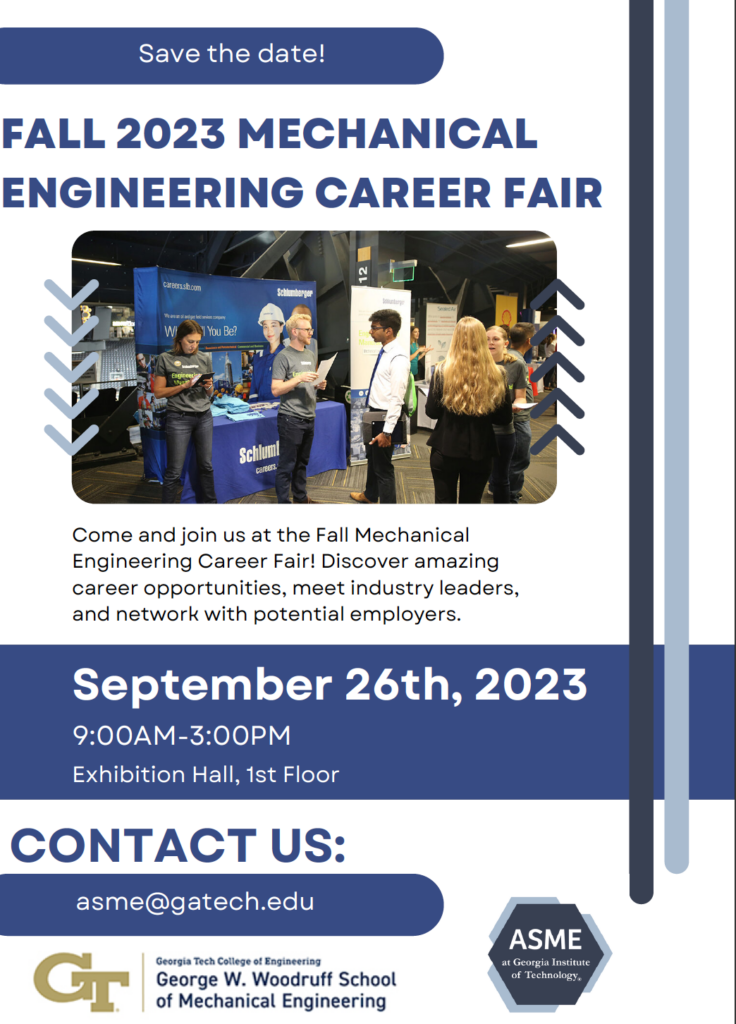 ---
Career Fair Checklist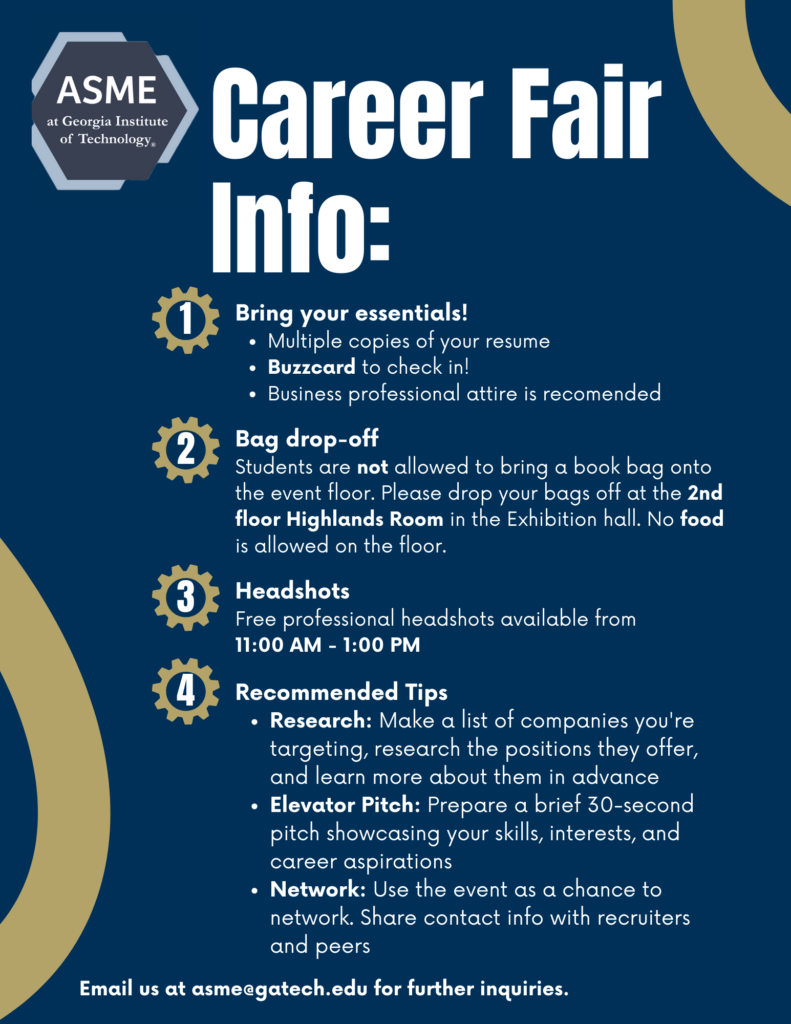 ---
With over 50 attendees each year, our ME Career Fair offers students a unique chance to engage with globally recognized engineering companies. As a specialized event catering specifically toward Mechanical Engineering students, the ME Career Fair allows companies to allocate more time for meaningful interactions with attendees. ASME's primary objective is to create avenues for students to acquire valuable industry experience, while simultaneously providing companies with promising young talent.
Please contact asme@gatech.edu for questions!